"a specialist firm away from the city"
Why choose David Jones Solicitors?
We are an established practice offering a wide range of legal services to both business and private clients across North Wales and beyond.

We occupy a spacious Listed building in the town centre of Llandudno where clients benefit from the comfort of a private and spacious conference room and the convenience of on-site car parking.
We value our clients
We strive to provide a quality of legal service not normally found outside large city practices. All clients can expect prompt, efficient, tailor-made attention by qualified and experienced solicitors. We do not have support staff or trainees conducting legal matters.

We offer professional legal services with a personal touch. We are approachable and friendly and treat our clients as individuals. We understand that every case is unique and we deal with each case individually. We do not use outdated legal jargon which can be confusing. We communicate using plain English and offer explanations you can easily understand.

We believe that when dealing with life's problems or when making important decisions you should deal with a Solicitor that you can get to know and trust.

It is a matter of great pride that most of our clients became such by personal recommendation and continue to recommend us to others.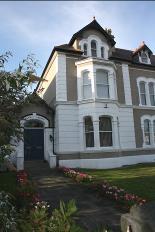 Excellent firm of solicitors, others could follow your example and greatly improve
- Client survey
Very impressive at all times and nothing was ever too much trouble
- Client survey
We have nothing other than praise for the entire fire
- Client survey
Offered excellent advice in most understanding manner. Efficient, professional plus a sense of humor - excellent
- Client survey