Our solicitors and support staff are committed to providing the type of service you wish to receive.
All legal work, including all aspects of conveyancing transactions, is carried out by our highly experienced and qualified solicitors. Unlike other firms, we do not allow unqualified staff to conduct legal work.
The Rt. Hon. David I Jones - Director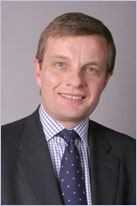 David Jones qualified as a solicitor in 1976. He joined Elwyn Jones and Co in 1985. The company then became David Jones & Co in 1989.

His interests include cars, travel and history. He is also a keen supporter of Liverpool Football Club.







Mr Dylan R Moore - Director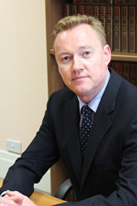 Dylan Moore qualified as a solicitor in 1991. He became a partner with David Jones in 1993 after much success with the largest firm in North Wales. Dylan has lived in Llandudno and the surrounding area for the majority of his life and speaks fluent welsh. Dylan deals with all practice areas for the company.

Dylan enjoys all types of gardening and DIY and is a very keen cook. He takes regular exercise and skis.
Miss Eleri Jones - Director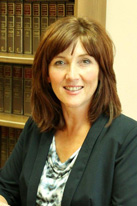 Eleri Jones is an experienced private client Solicitor and joined the firm in February 2013. She qualified initially as a Chartered Legal Executive, becoming a Solicitor in 2005. Eleri has over twenty years' experience in her field of Wills, Probate, Inheritance Tax, Powers of Attorney, Care Home Planning, Asset Protection, Business Succession Planning and Estate Planning. Eleri has advised clients all across North Wales and beyond in her field.

Eleri is committed to providing specialist advice in a clear, sympathetic manner. She can advise in English or Welsh.

Eleri is a fully accredited member of Solicitors for the Elderly ("SFE") which is an independent, national organisation of lawyers who provide specialist legal advice for older and vulnerable people, their families and carers. Membership is personal to the individual solicitor to reflect their specialist legal expertise.

Eleri is also a full professional member of the Society of Trust and Estate Practitioners (STEP) which is a global professional association for practitioners who specialise in family inheritance and succession planning.

STEP members help families plan for their futures, from drafting a will to advising on issues concerning protection of the vulnerable, family businesses and philanthropic giving.

Full STEP members, known as TEPs, are internationally recognised as experts in their field, with proven qualifications and experience.

Wills – Probate – Inheritance Tax – Powers of Attorney – Care Home Planning – Asset Protection – Business Succession Planning and Estate Planning – Residential and Commercial Conveyancing.

As a working mother, Eleri has little spare time but is a keen pianist and enjoys walking, cycling and cooking.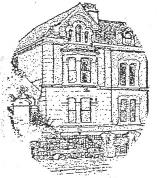 Polite with a relaxed professionalism. Welcoming warm smiles and very helpful
- Client survey
Handled in a professional and caring manner
- Client survey
Dylan Moore gave me one of the finest pieces of advice - I will always be grateful to him
- Client survey
A good listener, very patient and very good at clarifying the crucial facts
- Client survey
Efficient and helpful at all times, a pleasure to deal with
- Client survey
A pleasant lady, very helpful. I am lucky to have someone like her
- Client survey